David Venables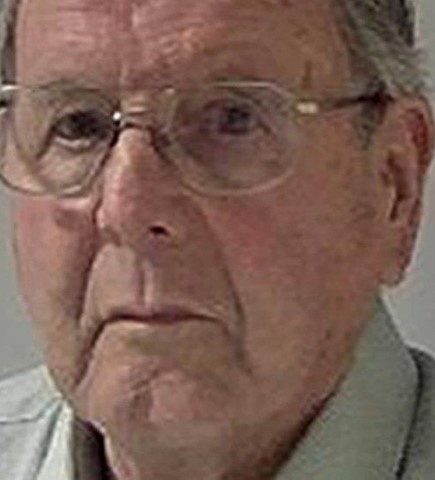 | | |
| --- | --- |
| AKA | |
| DOB | 1933 |
| Occupation | Farmer |
| Kill Total | 1 |
| Kill Place | Worcestershire |
| Kill Date | May 1982 |
| M.O. | Unknown |
| Victim | Brenda Venables-48 |
| | |
| --- | --- |
| Court | Worcester Crown Court |
| Judge | Mrs Justice Tipples |
| Prosecution | Michael Burrows QC |
| Defence | Timothy Hannam QC |
| Case No: | T20217099 |
Background. 1957 in Rural Worcestershire, at a young farmers event, 23-year-old Brenda Bolton met fellow young farmer, 26-year-old David Venables.
June 1960, The couple got married before a honeymoon in Jersey, and later moved in together at Venables pig farm at Quaking House Farm in Kempsey
1967, Venables started an on-off affair with his mothers carer Lorraine Sykes. Venables also had several other mistresses and became known locally as 'Dirty David'.
3rd May 1982, Brenda Venables vanished.
4th May 1982, Venables reported his missing wife to police. A manhunt began with police searching widely in the neighbouring farms, including roadside ditches. "I just woke up to find she had gone," Venables told a journalist from the Worcester Evening News.
2014, Venables sold the farm to his nephew James Venables.
17th July 2019, the new owner arranged to have the septic tank cleaned out. human remains were found in the septic tank, the septic tank was in the grounds of remote Quaking House Farm, and had been overlooked in the original search by police in 1982.
30th July 2019, 18-days after the discovery of the body Venables was arrested. It is believed Venmables wanted his wife out of the way so he could continue his affair with Ms Sykes.
15th June 2021, Venables appeared at Worcester Magistrates court charged with murder, his trial date at Worcester crown court was set for June 2022.
June 2022, trials starts at Worcester Crown Court, Venables denied the murder of his wife in May 1982. Venables tried to blame the murder on Fred West.
Venables mistress Ms Styles died in 2017, but in a statement given to detectives in 1984, she revealed details of her affair with Venables and how he had reacted after his wife's disappearance. Ms Styles stated: 'I couldn't understand why he was so calm about the whole episode; he just sat and watched the television. Later in the evening he eventually got round to making advances towards me and it was quite obvious from his actions that he wanted me to have intercourse, I refused his advances".
The sexual relationship resumed a few weeks later but by the Autumn 1982 the spark had gone and she spotted Venables with another woman on his arm.
15th July 2022, at Worcester Crown Court, 89-year-old David Venables is found guilty of murder. The jury members deliberated for 16-hours and 43 minutes over four days, before reaching a 10-2 majority verdict. The judge posponed sentencing till the following week, and stated that due to his health issues, that Venables could appear at his sentencing via videolink from prison.
Wednesday 20th July 2022, Sentencing at Worcester Crown Court, Judge Mrs Justice Tipples sentenced Venables to serve life with a minimum term of 18-years behind bars. He is eligible for parole in July 2040 when he would be aged-107.