David Tiley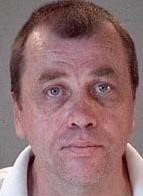 AKA
DOB
1960
Occupation
none
Kill Total
2
Kill Place
Southampton
Kill Date
2012
M.O.
Stabbing
Victim
Susan Hale - 49

Sarah Merritt - 39
| Court | Winchester Crown Court |
| --- | --- |
| Judge | Mr Justice Irwin |
| Prosecution | Nick Hawkins |
| Defence | |
| Case No: | |
1995,
Tiley was jailed for 6 years for rape.
2006,
David Tiley met mother of five, 48-year-old Susan Hale, who was disabled with cerebellar ataxia, a degenerative brain disorder, at an amusement arcade in Southampton.
August 2006,
Tiley moved in with Miss Hale, at her Meggeson Avenue flat in the Townhill Park area of Southampton, but, as a registered sex offender, he was sent back to jail for not informing police of his change of address he was sentenced to ten months in prison.
17th January 2007
, Tiley was released from prison, he and Susan get engaged.
5th March 2007,
Susan Hale was last seen alive.
6th March 2007
, After an argument about Tiley's past, David Tiley battered Miss Hale with a hammer, and then bound her ankles and wrists with bed-sheets, before committing a sexual assault on her, he then stabbed her in the head and chest and watched her die. He then locked her body in an upstairs bedroom, covered it with a duvet, and sprayed deodorant under the door to mask the smell.

14th March 2007, Susan's home carer, 39-year-old Sarah Merritt, came to give her a bath, Tiley threatened her with a knife, bound her wrists and told her Susan was dead.
He took her bank card and PIN, left her bound and gagged, withdrew £150 from her account before returning and "having a conversation" with the terrified woman. When she began to cry he got angry, raped her then stabbed her in the neck with the same knife he had used on Susan Hale.
Following the murders he fled the property and made his way by train to Weymouth.

15th March 2007. The 2 bodies were discovered.

17th March 2007, David Tiley was arrested in Swanage, and charged with double murder.

4th June 2007, Tiley admitted both murders at his trial at Winchester Crown Court. Justice Irwin told Tiley: "The brutality and evil of what you did defies adequate description.
"The only appropriate order in this case is that there should be a whole life order".
"The only proper punishment for you is that you must never be released."