David McGreavy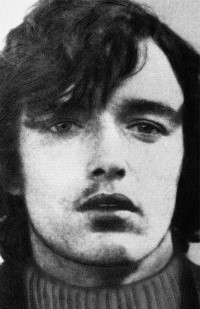 AKA
Monster of Worcester
DOB
1951
Occupation
Factory Worker
Kill Total
3
Kill Place
Worcester
Kill Date
13 Apr 1973
M.O.
Various
Victim
Samantha Ralph - eight months

Dawn Ralph - 2

Paul Ralph - 4
| | |
| --- | --- |
| Court | |
| Judge | |
| Prosceution | |
| Defence | |
| Case No: | |
David Anthony McGreavy was born in 1951 in Southport, Lancashire, Northern England, to Thomas and Bella McGreavy, the second of six children. His father was in the forces, and they frequently moved around. After a brief spell in the Navy he was discharged for starting a fire. Back home with his parents he lost several jobs and had a string of bad relationships.

1972, aged 22 his parents forced him to move out when his drinking became too much, and he moved in with old school friend Clive Ralph and his wife Elsie. Also in the house were the couples three small children. Elsie got a job as a barmaid after the birth of the third child, Samantha, and as both Clive & Elsie were working McGreavy would frequently babysit for them. It was noted that he was really good with the children.

Friday 13th April 1973, With Elsie at work, the children all in bed, apparently asleep, Clive set off to The Punch Bowl tavern where Elsie worked, to help her pack up and give her a lift home.

At some time between 10:15pm and 11:15pm, a very drunk McGreavy, who had been at the pub most of the evening, became annoyed and frustrated with the Ralph children, beginning with the baby, Samantha, who had been crying for her bottle.
McGreavy violently killed Samantha and then the other two children, each in a different and disturbed manner.

Eight-month-old Samantha died from a severe skull fracture, 2-year-old Dawn had her throat slit and 4-year-old Paul was then strangled.
After killing the three children, McGreavy went down to the basement and found a pickaxe.
He then further mutilated the children's bodies with the pickaxe before impaling the three bodies on the spikes of a wrought iron fence in a neighbour's garden. He then left.

McGreavy was arrested by police at 3:50am, walking on a street near the Ralphs' home.
McGreavy reportedly said: "It was all too bloody gruesome. It was me but it was not me, how could I do it?
"On Paul I used the wire. Everything just seem to cave in.
"I picked up the pickaxe and used all of them then I went outside and put them on the railings. "All I can hear is the kids, kids f****** kids.

28 June 1973, McGreavy appeared in court and pleaded guilty to the murders of all three children. The court hearing lasted only eight minutes as McGreavy pleaded guilty and there was no defence plea.
McGreavy was sentenced to multiple life terms with a minimums tariff of 20 years.

December 2018 McGreavy was in front of a parole board. The parole board saying 'he has substantially changed after 45 years'.
He is to be released on licence for the rest of his life and subject to strict conditions, including being banned from entering Worcester.

11 June 2019, it was reported that McGreavy had been released from prison.