David Fuller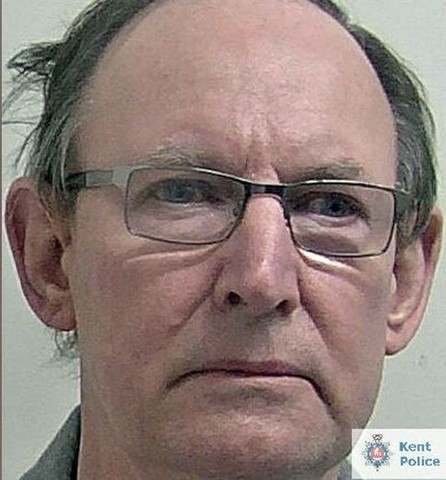 | | |
| --- | --- |
| AKA | Bedsit Murders |
| DOB | 1954 |
| Occupation | Electrician |
| Kill Total | 2 |
| Kill Place | Tunbridge Wells |
| Kill Date | 1987 |
| M.O. | Beating |
| Victim | Wendy Knell-25. Caroline Pierce-20 |
| Court | Maidstone Crown Court |
| --- | --- |
| Judge | Mrs Justice Cheema-Grubb QC |
| Prosecution | Duncan Atkinson QC |
| Defence | Oliver Saxby QC |
| Case No: | T20210539 |
Born in 1954 and married three times, Fuller was an unofficial photographer for London rock band Cutting Crew and followed them on tour with his second wife Sally in 1985.

Fuller was convicted in 1973 and again 1977 for a series of home burglaries, involving break-ins through rear windows. He was spared a jail sentence at Portsmouth crown court.
Fuller, a keen photographer, met Wendy Knell at a SupaSnaps store in Tunbridge wells, where she was the manager, he often took in his photographs to be developed.

23rd June 1987, 32 year-old Fuller killed 25-year-old Ms Knells in her own flat. The body was discovered at her bedsit in Guildford Road, with tests revealing her naked body had been sexually assaulted after the attack and possibly once she was already dead. Fuller left a bloodstained footprint that would help to catch him years later.

24th November 1987,20-year-old Catherine Pierce was attacked by Fuller outside her bedsit in Grosvenor Park and the killer dumped her body around 40 miles away in a country lane ditch.
DNA evidence from the scene as well as a bloody fingerprint were collected and stored, at the time there was no suspect.
November 1988, Fuller gets a job as a maintenance electrician at the kent & Sussex hospital, he has a key card to give him 'Access all areas'.
For over 30-years their killer remained at large, until advancements in technology led to the adoption of familial DNA techniques.
3rd December 2020, DNA evidence had picked out Fuller as the killer, and a trawl of his home uncovered a collection of four million images on hard drives and floppy disks showing sexual offences. Fuller was arrested at his Essex home.
Fuller worked as an electrician in two different Kent hospitals. Among the catalogue of abuse was video footage of Fuller himself interfering with bodies in the hospital morgue, having sex with the bodies of up to 100 corpses.
SupaSnaps envelopes were also found at his home, tying him to Wendy Knell, and detectives found a diary entry showing he had visited the Buster Browns restaurant where Ms Pierce worked.
8th October 2021, At Maidstone Crown Court Fuller admitted to killing the young women but denied murder on the grounds of diminished responsibility. He also admitted 51 other offences, including 44-charges relating to 78 identified victims in the two mortuaries where he worked, of having sexual contact with the corpses - Necrophilia. The victims aged from nine-years-old to 100-years-old.
(Interesting fact, having sex with the dead, known as Necrophilia only caries a 2-year sentence in the UK.)
15th December 2021, at Maidstone Crown Court, Mrs Justice Cheema-Grubb told Fuller during sentencing: "There is so much sorrow in this community because of what you have done. "Your actions go against everything that is right and humane. They are incomprehensible. "You had no regard for the dignity of the dead".
Mrs Justice Cheema-Grubb, handed down two whole life sentences for the murders with a concurrent 12-year term for his other crimes, stating that he was never to be released because his offending was so extreme and serious.
Read the Judges Full sentencing remarks
here >>
. -
WARNING CONTAINS GRAPHIC CONTENT that may be disturbing.
This puts 67-year-old David Fuller on the Home Office list of prisoners serving a '
Life Means Life
'; sentence, see the full list
here >>.