David Cook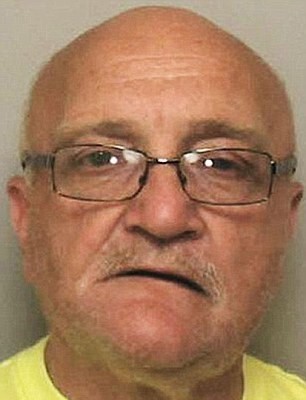 | | |
| --- | --- |
| AKA | |
| DOB | 1947 |
| Occupation | |
| Kill Total | 2 |
| Kill Place | Reading & Rhymney |
| Kill Date | 1987 & 2011 |
| M.O. | Strangulation |
| Victim | Beryl Maynard-37 Leonard Hill-63 |
| | |
| --- | --- |
| Court | Newport Crown Crown |
| Judge | Justice Griffith Williams |
| Prosceution | David Aubrey QC |
| Defence | David Gottlieb |
| Case No: | T20117488 |
1987
, Cook strangled 37-year-old Sunday school teacher, Beryl Maynard in Reading, Berkshire, she was bound and then strangled with her dressing gown cord.
1988
, Cook was sentenced to life in prison.
2007
, Cook absconded from an open prison. Police caught him after a week on the run.
2009,
David Cook
r
eleased from prison on life licence.
14th June 2011
, Cook strangled his neighbour Mr. Leonard Hill with the electrical TV flex after he was angered by Hill's sexual advances to him. Cook then went through the flat and stole what he could, after finding some money he went to the pub.
26th June 2011
, Twelve days after the killing he informed his parole officer what he had done, and then handed himself into police.
1st May 2012
, Cook was charged with murder, which he denied, but he did admit to manslaughter. The Jury took just an hour to find David Cook guilty of murdering Mr Hill.
2nd May 2012,
Sentenced to a 'Whole Life tariff', which means he will never be eligible for parole. He joins a list of people who will die in prison, see list
here >>
3rd December 2020, during a visit to the prison GP for worsening back and leg pain, Cook told the GP that he had a persistent dry cough. He was immediately placed in protective isolation and a swab to test for Covid-19 returned as positive.
21st December 2020, Cook was declarted medically fit for discharge and the hospital planned to transfer him to a rehabilitation hospital to help him with his mobility.
However, he did not cooperate with the physiotherapy, so he was discharged back to the prison.
23rd December 2020, Cook was moved to a palliative care cell.
24th December 2020, at 2:45pm Cook died aged-74, of COVID-19.