David Burgess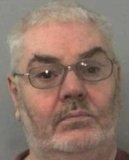 AKA
DOB
1948
Occupation
Truck Driver
Kill Total
3
Kill Place
Beenham
Kill Date
1966 - 67
M.O.
Stabbing / strangulation
Victim
Yolande Waddington - 17

Jeanette Wigmore - 9

Jacqueline Williams - 9
| | |
| --- | --- |
| Court | Reading Crown Court |
| Judge | Mr Justice Nicol |
| Prosceution | Albert John Price QC |
| Defence | Joel Bennathan QC |
| Case No: | T20117463 |
Friday 28th October 1966, 17-year-old Yolande Waddington was last seen alive in the six Bells pub, she had only been in Beenham 2 days, after taking a job as a nanny in the town, at Hall Place Farm.

She went to the pub after work, just before last orders, 19-year-old Burgess was in the pub at the time. Yolande brought a packet of cigarettes, smoked one while in the pub, then left., for the short walk back to the farm.

Saturday 29th October 1966, Farm hand Alfie Woodley found clothing scattered about in the barn, her thought nothing of it, as this was an area well known to courting couples. Among the items were Yolande's white headband, and a beige jumper.

Sunday 30th October 1966, Yolande's naked body was discovered in a ditch beside a farmer's barn, after an extensive hunt by the farmer. She had been stabbed and strangled, and was completed naked apart from her socks, she was lying on her side, semi submerged in the water filed ditch, her hands had been tied being her back.

Yolande had suffered two stab wounds to her chest and back but they did not cause her death, a twine wrapped tightly around her neck several times had strangled the last breath from her.
At time the police took blood samples from all the local men, believed to be the first big mass blood test screening in the UK. Burgess was originally a suspect as he had a reputation locally after he attacked a girl when he was just 12-years-old, but there was no evidence connecting him to the murder at the time.

A bloodstained beige jumper believed to have belonged to Yolande was found in the farmers barn, this evidence was stored away, and was to be used 45 years later to identify Burgess. .

17th April 1967, 9-year-old girls, Jeanette Wigmore & Jacqueline Williams, went out to play, and were never seen again. Burgess murdered the girls by drowning one of the girls and slitting the throat of the other.

The girls bodies were found just hours after they went missing, on the edge of Beenham village, in Blake's Pit, a disused gravel pit off Webbs Lane, Beenham.
Burgess was questioned by police, but constantly denied any involvement in the murders and told police he had seen a man, who he named as McNab, bending over the body of a child at the gravel pit where he was poaching. But, police found blood on one of his boots that matched one of the girls, he also could not account for his whereabouts, as well as knowing the area very well as he worked at an ajopi8ngiong pit.

July 1967, Burgess was convicted of double murder, sentenced to life, with a minimum 45 year tariff. While in Durham prison he confessed to the murder of Yolande, to two prison guards, but when questioned he told police "prove it".

September 1996, HMP Leyhill open prison in Gloustershire, Burgess walked out, and was free for 17-moth

February 1998, Burgess was caught after robbing a bank in Havant. We was sentenced to ten years for the robbery.

2011, police carrying out cold case reviews, using new advanced DNA techniques matched samples from the original crime scene, including blood found on Yolande's headband linking Burgess to the murders of Yolande Waddington some 46 year previously. Unfortunately the all important beige jumper had gone missing over the years, nevertheless there was enough DNA evidence to send Burgess to trial.

Monday 18th June 2011, trial opens at Reading crown court, David Burgess was charged with the murder of Yolande Waddington in October 1966.
He denied murder, but early prosecution evidence confirmed he twice confessed to the murder while in prison for the murder of the two 9-year-old girls. He apparently confessed to 3 prison guards in 1968 while in Durham prison.

Friday 20th July 2012, Burgess, aged 65, was found guilty of murder by a majority verdict of 11 to 1.
During the trial Burgess had refused to take the stand and gave no evidence in his defence.

Monday 23rd July 2012, at Reading Crown court Burgess was given a further life sentence with a minimum term of 27 years.