David Boyd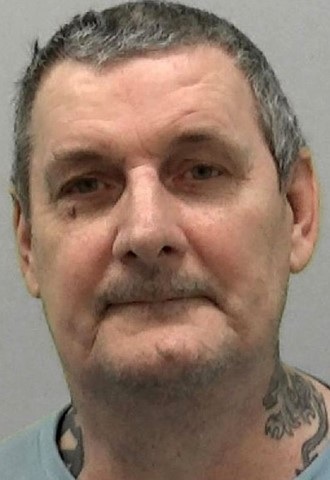 AKA
DOB
1 Jun 1967

(Gemini)

Occupation
Kill Total
1
Kill Place
Sunderland
Kill Date
Oct 1992
M.O.
Beating & Stabbing
Victim
Nikki Allan-7
| | |
| --- | --- |
| Court | Newcastle Crown Court |
| Judge | Mrs Justice Lambert |
| Prosecution | Richard Wright KC |
| Defence | Jason Pitter KC |
| Case No: | T2023 |
UNDER CONSTRUCTION
David Boyd was born David Thomas Bell in London on 1st June 1967. His dad served in the forces and so he moved around the country.
By the time he had moved to Sunderland, he had no family living nearby and he had changed his name to David Boyd; over the course of his adult life, he variously used David Thomas Boyd, Jason Branton, John Eastman, and David Thomas Smith
1986, David Boyd gained a conviction for breach of the peace after asking an underage girl for a kiss. He told his probation officer he had fantasised about naked "young girls".
7th October 1992, 7-year-old Nikki Allan had been out playing with friends, and was hanging around outside a pub waiting for her mum. Witnesses later said they had seen the seven-year-old skipping behind a man who had allegedly lured her away. Witness accounts described Nikki heading toward the derelict Old Exchange building with the man at around 9:45pm. She was described as appearing "comfortable in the company of the man".
Loud piercing screams and unnerving noises were then heard from the area of the building by people who were in the area at the time. When Nikki did not come home police were called, an overnight search was conducted, local residents helping in the search.
The next morning, Nikki's shoes and coat were found outside the dockside warehouse and her body was found in the basement.
Her blood was discovered outside the only entry point to the building, a boarded-up window around six feet off the ground, it was clear she must have been helped/pushed through the window.
A post-mortem examination found she had suffered "blunt force trauma" to the head that most likely knocked her unconscious before she had been stabbed up to 37-time through her chest, heart and lungs.
David Boyd lived at Wear Garth on the same floor as Nikki's grandparents and was "well known to the family", his girlfriend was Nikki's babysitter.
Nikki lived with her mother, stepfather, sister and two half-sisters in a ground-floor flat, while Boyd lived on the third floor.
David Boyd was questioned by police at the time, but made up an alibi, he then over the coming years, changed his name many times trying to evade justice.
1993, a close neighbour in the Wear Garth block of flats, local man George Heron, was charged with Nikki's murder, but a jury at Leeds Crown Court, found him not guilty, after hearing evidence that Heron's confession had been made under duress and he walked free protesting his innocence.
1999, Boyd was convicted of indecent assault, telling a doctor he had been "drunk, depressed, and acting on impulse" when he assaulted a girl.
2017, advances in DNA techniques allowed police to re-examine Nikki's case and extract samples from her clothing. They also discovered inconsistencies in Boyd's alibi.
2018 Boyd arrested on suspicion of murder.
2019, Boyd questioned on suspicion of murder, after an investigation involving the DNA testing of 839 men linked to the area at the time.
23rd May 2022, Boyd appeared at South Tyneside magistrates court charged with the murder of Nikki Allan.
20th June 2022, appearing at Newcastle Crown court via video link, Boyd denied murder, he was remanded into custody to be sent for trial in 2023.
20th April 2023, trial at Newcastle crown court, Boyd denied murder, and refused to take to the witness box.
12th May 2023, The jury of 10 women and two men in Boyd's trial reached their verdict after two-and-a-half hours of deliberation. David Boyd is found guilty of murdering 7-year-old Nikki Allan on 7th October 1992. The judge deferred sentencing.
23rd May 2023, sentencing,