David Baxendale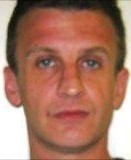 AKA
DOB
1971
Occupation
Kill Total
3
Kill Place
Spain & Redhill
Kill Date
2001 & 2010
M.O.
Stabbing
Victim
Henry Walsh - 91

John Matthews - 66
Paul Hancock
| | |
| --- | --- |
| Court | Guildford Crown Court |
| Judge | Christopher Critchlow |
| Prosceution | Richard Jory |
| Defence | |
| Case No: | T20107163 |
2001
, Sentenced to 11-years in prison, in Spain, for the murder of a friend who he stabbed 14 times while under the influence of drink and drugs.
June, 2008
, He was deported back to the UK.
September 2009
, released from prison under the care of Surrey Probation Service.
5th May 2010
, Baxendale threatened to kill a woman who he had met while attending Probation and had stopped returning his calls.
10th May 2010
, 38 year old, Sarah Thomas met David Baxendale at a friend's flat in Redhill, the pair caught a taxi back to her flat, in High Street, Nutfield village, at around 5pm. Baxendale attacked Sarah stabbing her several times, the fatal stabbing went straight through her neck.
Miss Thomas' boyfriend, tried to call her as he was concerned for her safety but by the time he got to the flat he found her lying on the living room floor covered in blood. He called the emergency services, but paramedics were unable to revive her, she died at the scene. Witnesses reported seeing Baxendale running from the flats.
A knife, which was found to have both Baxendale's and Miss Thomas' blood on it, was later discovered, while a plastic bag containing his blood-stained jacket was found under a bench in a garden.
Baxendale ran through fields before eventually catching a taxi to Walton-on-the-Hill where his mother lived.
A bag, hidden in a hedge in a nearby street, was found containing a t-shirt and jeans with Baxendales' DNA on them and a pair of trainers stained with Sarah Thomas' blood.
Over the next few weeks he made his way to Portsmouth, then using his brothers passport he sailed to France, eventually reaching Fuengirola near Marbella in Spain
21st June 2010,
A member of the public recognised him and reported the sighting to police. Spanish police arrested him, and notified British police, who flew over to accompany him back to the UK.
17th March 2011
, At Guildford Crown Court he was given a 'Whole life' tariff, which means he will stay in prison for the rest of his life.
This puts him on a Home Office list of prisoners never to be released, see list
here >>

18th January 2012,
Baxendale looses an appeal to the high court against his trial, sentence, and conviction.
Lord Justice Gross, with Mr Justice Keith and Mr Justice Underhill, said;- "none of Baxendale's complaints about his trial made the conviction unsafe".