Danyal Hussein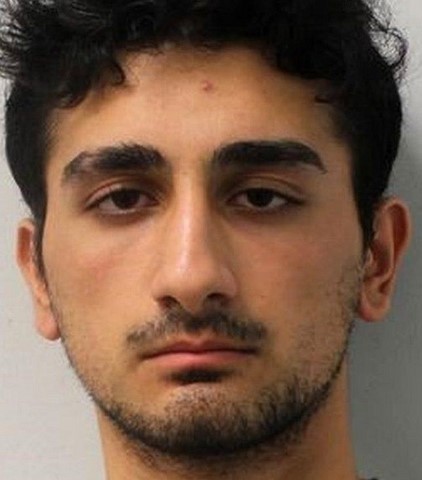 AKA
DOB
10 May 2002

(Taurus)

Occupation
Student
Kill Total
2
Kill Place
Wembley, London
Kill Date
June 2020
M.O.
Stabbing
Victim
Bibaa Henry-46

Nicole Smallman-27
| | |
| --- | --- |
| Court | The Old Bailey |
| Judge | Mrs Justice Whipple DBE |
| Prosceution | Oliver Glasgow QC |
| Defence | Riel Karmy-Jones QC |
Danyal Hussein had an interest in mythology, Satanism, and the occult.
October 2017
, aged-15, Danyal Hussein was referred to the de-radicalisation scheme, PREVENT because of concerns about content he had accessed on school computers, including far-right material.
He was discharged from the program in 2018.
Teenager Danyal Hussein allegedly believed that violence towards women would help him win a Super Jackpot on the lottery, netting him a prize of £321m.
6th June 2020, sisters Bibaa Henry aged-46, and Nicole Smallman aged-27 had been with a small group of friends in a park in Wembley, to celebrate Biba Henry's 46th birthday. When the friends left later in the evening, the sisters decided to stay in the park. They lit some fairy lights, listened to some music and danced, without a care in the world.
When they didn't come home, family went back to the park to search for them, they could not find them. Two days later friends found the women's sunglasses and a knife. A search of the area started.
Nicole Smallman's partner, Adam Stone, while searching the area discovered the two bodies intertwined in the undergrowth while he was on the phone to the police.
1st July 2020, after extensive investigations into the double murder, police entered a house in Blackheath, South-East London, There, written in childish writing they found a 'contract', between Danyal Hussein and the 'devil'.
In the note Hussein promised to "perform a minimum of six sacrifices every six months for as long as I am free and physically capable".
The agreement was titled, "for the mighty king Lucifuge Rofocale" who, according to Satanic cults, is the demon in charge of hell's government and treasury.
At the bottom of the page Danyal Hussein had signed his own forename in his own blood. There was a space - left blank - for the demon to leave his mark!
On the night of the attack on the sisters Hussein sustained a deep cut to his right hand
It was that cut, and DNA that he left at the scene, that helped police to track him down.
11th March 2021, Hussein is arrested, appears in court charged with double murder.
9th June 2021, Trial starts at The old Bailey in London, Danyal Hussein refused to give evidence at the trial, he denied murder.
Tuesday 6th July 2021, Hussein is found guilty of murdering sisters Bibaa Henry aged-46
and Nicole Smallman aged -27. The jury of eleven men and one woman reached a unanimous verdict after only half a day of deliberation.
Thursday 28th October 2021, Hussein was given a life sentence for double murder with a minimum term of 30-years to be served behind bars.
He was also given 18-months for Possession of offensive weapon without lawful authority or reasonable excuse / Threatening with an offensive weapon in a public place.
Hussein sat facing away from the court as he was sentenced.
In sentencing the judge had to consider the following:
* Age / Immaturity of the offender
* Actions following the offence
* Autism Spectrum disorder (ASD) & Asperger Syndrome (AS).
Read the Judges sentencing remarks
here >>
He is eligible for Parole July 2055.
Hussien was held at HMP Woodhill in Milton Keynes prior to trial, not known at this stage where he will be detained.