Daniel Rosenthal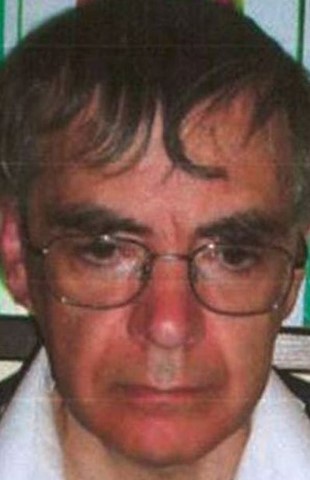 AKA
Mad Scientist
DOB
1953
Occupation
none
Kill Total
2
Kill Place
Paris & Hants
Kill Date
Aug 1981
M.O.
unknown
Victim
Milton Rosenthal

Leah Rosenthal
| | |
| --- | --- |
| Court | Winchester Crown Court |
| Judge | Keith Cutler |
| Prosecution | |
| Defence | |
| Case No: | |
Rosenthal was given the nickname 'the mad scientist' because of strange experiments he carried out on chicken eggs and embryos in a homemade lab he built in the living room of his home.

11th August 1981, 27-year-old student, Daniel Rosenthal visited his father, Milton in Paris, to ask for money to help with his experiments, when his father refused, he hacked him to death then hid the body parts in a bin bag in a forest 100 miles from the French capital Paris.
The body was discovered dismembered, and in a bin bag only available in the UK, not all body parts were recovered.

Daniel Rosenthal then returned to England, to his bungalow in Hedge end. And waited for his mother to visit. What he did not know is that his mother had called her ex-husband the day before, and had been told he had gone missing.
It is suspected that Leah confronted Daniel, he killed his 60-year-old mother, Leah Rosenthal, cutting up her body with a hacksaw at his home in Hedge End, Hampshire.
Her body was never found and police believe her remains were probably removed by dustmen.
Police conducted extensive searches at Daniels house. The house was very dirty, but, in one room the floor had been thoroughly scrubbed. On forensic examination, there appeared to be dried blood in the cracks of the linoleum tiles. Other samples were also found on the sole of Daniel's shoes.
The forensic team established the blood was the same group as Leah's, who had been a donor while living in Southampton. Also, a piece of human tissue was found in the hollow handle of the hacksaw, this too had the same blood group.
The break through came a few weeks before the trial was due to start when a French farmer, 80 miles from Paris, found a black dustbin bag which contained the headless remains of a man. On the outside of the bag was a tiny stick-on price tag that tied the bad to Daniel.
1983, At Winchest Crown court Rosethal was found guilty, even though his mothers body was never recovered, there was substantial DNA evidence. Rosenthal denied all charges.
Rosenthal didn't challenge the forensic evidence at trial, he claimed his parents had been killed by the CIA and FBI.
The trial that was expected to last three weeks, but was all over within four days.
He was sentenced to serve an indefinite sentence at Ashworth Secure Hospital, having been diagnosed with paranoid schizophrenia.
Rosenthal was not charged with the murder of his father, whose body was found just days before his trial at Winchester.
11th August 2013, Rosenthal had been transferred from Ashworth high security unit, to a low security psychiatric hospital, the Southfields unit at Tatchbury Mount Hospital at Totton, near Southampton, which is on the edge of the New Forest in Hampshire.
Rosenthal had been allowed out for an un-supervised walk in the grounds. However, he was able to climb the four foot fence and was picked up by police the following day, seven miles away, in Southampton.
16th June 2015, some 34-years after the murder Daniel Rosenthal has appeared in court charged with the murder of his father, Milton Rosenthal, in Paris in 1981.
Rosenthal was released on bail - known as technical bail - back to Ravenswood House hospital in Fareham, a medium secure unit where he was transferred to.