Daniel Boulton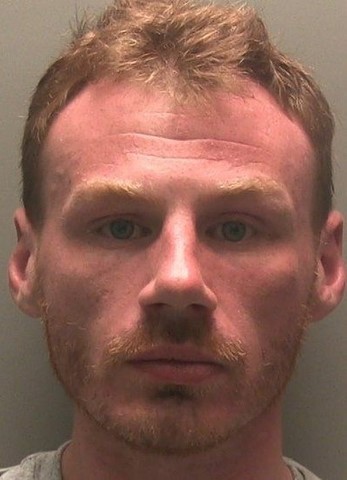 | | |
| --- | --- |
| AKA | |
| DOB | 1993 |
| Occupation | |
| Kill Total | 2 |
| Kill Place | Louth |
| Kill Date | May 2021 |
| M.O. | Stabbing |
| Victim | Bethany Vincent-26 Darren Henson-9 |
| | |
| --- | --- |
| Court | Lincoln Crown Court |
| Judge | Mr Justice Pepperall |
| Prosceution | Katherine Goddard QC |
| Defence | |
| Case No: | T20217079 |
Daniel Boulton had previous convictions for assaulting several police officers, as well as for robbery. He also had convictions for five further offences of violence, three were offences of assaulting women with whom he had been in a relationship with.

March 2019, Daniel Boulton and Bethany Vincent began a relationship, but, he become increasingly violent towards her and her family, so she broke things off.
Boulton had also developed a "hatred" for 9-year-old Darren - also known as DJ - who had autism.
November 2019, Berthany took out a Restraining order, Boulton was ordered not to contact her but repeatedly broke the order.

23rd May 2021, The weekend before the attack, Boulton sent nearly 900 messages to Bethany, on Facebook.
Monday 31st May 2021, Boulton walked 28-miles from his home in Skegness, to his former girlfriends house in Loiuth where he stabbed her seven times.
He then went upstairs to 9-yeasr-old Darren's bedroom and stabbed him 14 times.
Both mother and son suffered fatal injuries to the heart, as well as the head and other areas of the body.
Boulton went on the run, at one stage breaking onto a local farm cottage and stealing alcohol and clothes.
Tuesday 1st June 2021, the next day Bouton stabbed an off-duty police officer who had tried to detain him before fleeing again. He was later cornered in a barn and tasered after trying to get some of the armed officers to shoot him.
Thursday 13th January 2022, Trial starts at Lincoln Crown court in front of Mr Justice Pepperall. Boulton denied murder, although he admitted to the stabbing, claiming he was suffering from a mental health condition at the time.
Tuesday 18th january 2022, Boulton changes his pleas to Guilty of manslaughter.
Mr Boulton also pleaded guilty to assaulting a police officer with intent to resist arrest and to burgling an empty cottage.
Tuesday 1st February 2022, Boulton is found guilty of double murder. the jury took less than 60 minutes to convict him of both murders.
Wednesday 2nd February 2022, Bouton is sentenced to life in prison, the judge recommending her serve a minimum term of 40-years behind bars.
Eligible for parole in January 2061.
Read the Judge's sentencing remarks
Here >>