Damien Bendall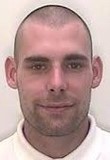 AKA
DOB
1989
Occupation
Kill Total
4
Kill Place
Killmarsh, Derbyshire
Kill Date
Sept 2021
M.O.
Beating
Victim
Terri Harris-35;

Lacey Bennett-11;

John Paul Bennett-13;

Connie Gent-11.
| | |
| --- | --- |
| Court | Derby Crown Court |
| Judge | Mr Justice Sweeney |
| Prosecution | Mr Louis Malby KC |
| Defence | |
| Case No: | T2022 |
Born in 1989, Damien Bendall had a violent past, he has previous conviction for robbery, and assult.
Damien Bendall was in a relationship with 35-year-old mother of two, Terri Harris, Ms Harris was also pregnant. They lived together at a house in Chandos Crescent, Killamarsh, Derbyshire, with Ms Harris son and daughter.
Bendall was know to have an issue with alcohol and cocaine.
Bandfall was serving a suspended prison sentence for arson. With weekly check-in with probation.
Saturday 18th September 2021, it was early evening, Bendall was getting agitated as he could not get hold of his drug dealer. It was around bedtime for the children, a violent outburst saw Bendall move around the house, attacking and killing his pregnant partner Terri Harris, he battered her to death with a claw hammer. He then killed Ms Harris son John Paul Bennett, aged-13, who was in the bathroom at the time, preparing to have a shower. Bendall then attacked 11-yeas-old Lacey Bennett, and her friend 11-year-old Connie Gent, who was at the family home for a sleep-over, While Lacey lay dying from her injuries, Bendall raped the 11-year-old child.
Bendall, cleanmed himself up, then left the house, taking an Xbox belonging to the eleven year old John Paul Bennett, hoping to sell it to get money for cocaine.
Bendall's movements were captured on CCTV as he went to Woodhouse in a taxi to exchange John Paul Bennett's Xbox for drugs.
Sunday 19th September 2021, Bendall was again captured on CCTV later that morning going to a shop before returning to the house.
On returning to the house Bendall phoned the police and he told a call handler: "I need the police and an ambulance because I just killed four people."
When police arrived Bendall was taken to hospital with self-inflicted stab wounds after reportedly being found at the scene covered in his own blood, he was arrested on suspicion of murder while st the hospital.
Four bodies were found at the house in Chandos Crescent, Killamarsh, Derbyshire.
27th September 2021, at the inquest, the coroner stated that all four victims died as a result of "violent acts".
The inquest was told that police went to the house following a report that Damien Bendall had stabbed himself. Mr Bendall was arrested on suspicion of murder and was later charged.
4th October 2022, Bendall denied murder, but admited to the manslaughter of four people, he denied rape.
Wednesday 21st December 2022 (AM), at Derby Crown Court, Bendall changed his plea, and has now admitted murdering a pregnant woman and three children, and raping one of the children.
Prosecution barrister Mr Mably KC told judge, Mr Justice Sweeney, the Crown would be seeking a whole life term for Bendall, given the gravity of the offences.
Wednesday 21st December 2022 (PM), sentencing at Derby Crown court, judge Mr Justice Sweeney sentenced Damien Bendall to a whole life term. This means he will never be released, never considered for parole.
Sentencing Bendall, Mr Justice Sweeney said: "It is accepted that the seriousness of your offences is so exceptionally high the court must make a whole-life order. I agree.
"You are now aged-32 and have a significant background of violent offending, including robbery. As the prosecution have said, you carried out brutal, violent and cruel attacks on a defenceless woman and three young children."
Bendall joins a list of others never to be released, see full list
here >>
Friday 23rd December 2022, deputy prime Minister Dominic Rabb has called for an investigation into the handling of probation for Bendall.