Connor Chapman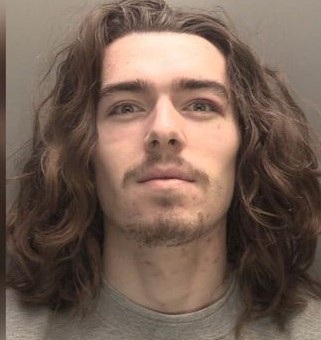 | | |
| --- | --- |
| AKA | |
| DOB | 2000 |
| Occupation | unemplyed |
| Kill Total | 1 |
| Kill Place | Wirral |
| Kill Date | Dec 2022 |
| M.O. | Shooting |
| Victim | Ellie Edwards-26 |
| | |
| --- | --- |
| Court | Liverpool Crown Court |
| Judge | Mr Justice Goose |
| Prosceution | Nigel Power KC |
| Defence | Mark Rhind KC |
| Case No: | T20237007 |
A feud between rival gangs on the Woodchurch and Beechwood estates, on either side of the M53 in Wirral, had escalated.
23rd December 2022, Kieran Salkeld and Jake Duffy, from the Beechwood estate, attacked a man from another gang, Sam Searson, in the street.


24th December 2022, beautician, 26-year-old Ellie Edwards was out with friends on Christmas Eve, enjoying the atmosphere at the Lighthouse pub in Wallasey Village, Merseyside.
Also there were gang members Kieran Salkeld and Jake Duffy, as well as rival gang member Connor Chapman who lay in wait outside the pub in a stolen Mercedes A class. He waited for almost three hours before firing a Skorpian sub machine gun, capable of firing 15 rounds a second, in the direction of Salkeld and Duffy, both of whom were seriously injured in the shooting.
Three other men who were unconnected to the feud, Harry Loughran, Liam Carr and Nicholas Speed, were also injured in the shooting.
Ellie Edwards, had come outside for a cigarette, and was caught in the middle of the feud and was shot by Chapman as he fired the sub machine gun into the crowded area outside the bar. Ellie was hit in the head with two bullets and died instantly.
Chapman drove the stolen Mercedes on false plates to friend and accomplice house, Thomas Waring, where he hid the car and left the gun, he then returned home, destroying his clothes, shoes and mobile phone.
31st December 2022, Chapman and accomplice Thomas Waring retrieve the Mercedes car and drive it a short distance before setting fire to it to destroy any evidence.
10th January 2023, as the police investigation intensified, Chapman had fled to a holiday home in Montgomery in Wales. He was arrested at a Tesco store in Newtown in Wales, he
told officers: "It wasn't me."
Chapman answered no comment in police interviews but gave a prepared statement in which he said he was at home in Houghton Road, Woodchurch, at the time of the shooting.
13th June 2023, trial starts at Liverpool Crown Court in front of Mr Justice Goose.
Chapman told the jury he had not been using the Merceedes, which he described as a "pool car" for him and other criminals, on the night of the murder but had given the car key to another man, whom he then refused to name.
However, CCTV footage showed Chapman driving away from the Lighthouse pub in the minutes after the shooting, then arriving at Private Drive in Barnston, the home of Waring.
He was then seen in the footage appearing to drop the gun as he walked towards Waring's home.
CCTV also showed Chapman lurking in the car park at the Lighthouse, and shows the actual murder taking place.
Thursday 6th July 2023, jury sent out to consider a verdict, the jury retired for just three hours 48 minutes before returning the verdicts.
Friday 7th July 2023, Both men were convicted following the three-and-a-half week trial sentencing
Chapman was jailed for 22-years for the murder and attempted murders of Elle, Kieran Salkeld and Jake Duffy, seven years for wounding, 18-months for assault, 15-years for possession of a firearm and three years for stolen property. The sentences will run concurrently totalling to 48-years. Chapman is eligible to apply for parole on 26th November 2070, when he will be aged-70.


Thomas Waring, aged-20, was found guilty of the possession of a prohibited firearm and assisting an offender by helping to burn out the stolen Mercedes used in the shooting.
Waring was jailed for nine years for possession of a prohibited weapon and assisting an offender.