Colin Pitchfork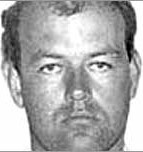 AKA
DOB
March 1960
Occupation
Baker
Kill Total
2
Kill Place
Narborough
Kill Date
21 November 1983, &
31 July 1986
M.O.
Stabbing & Beating
Victim
Lynda Mann - 15
Dawn Ashworth - 15
This case was an important one in the history of forensic science, as it was the first case in the UK that used DNA profiling to find a man innocent and then catch the real killer.

21st November 1983, With his baby son asleep in the back of the car, Pitchfork stopped after spotting a young girl.
He was known as a flasher, but this time he went one step further and attacked the young girl. 15-year-old, Lynda Mann's body was found in the grounds of Carlton Hayes psychiatric hospital, having been killed on a secluded path running alongside it.
Despite extensive police investigations, which included interviewing all the residents and out-patients of the hospital, the police were still unable to catch the murderer.

31st July 1986, Two and a half year later, Dawn Ashworth's murder took place on a path alongside the M1, within sight of the last murder scene, it was assumed by police that it was committed by the same person.
Following appeals, it was established that a man on a motorbike had been seen hanging around the area at the time.
This man was soon proved to be Richard Buckland, when he told a colleague details of the murder which were not public knowledge. The police were called and he was arrested. Buckland then confessed to Dawn's murder and was sent for trial.
Before the trial took place however, the new technique of DNA profiling tests were done on his blood and it was proved that he wasn't the man who raped Dawn and therefore probably not the one who killed her. It is believed that he may have witnessed her murder from a distance, Buckland was released.

With no suspect again, the police decided to use DNA testing to their advantage. They set up a voluntary testing for every man living or working in the area. In 9-months over 4,000 men had their blood and saliva tested.

September 1987, it was discovered that Ian Kelly, a local man, had been asked by Colin Pitchfork to have his blood tested, pretending to be Pitchfork, and that several other people had been offered money to do this by Pitchfork.

18th September 1987, Pitchfork was immediately sought out, and confessed to the crimes very swiftly, knowing that any blood test would prove he was the killer.

Pitchfork was known to the police already, as he had a criminal record for flashing.
According to him, both these attacks had started off as flashing, and that he only killed them because of the way they reacted - they ran away, which excited him. Apart from his history of indecent exposure, Pitchfork led a seemingly innocuous life, with a good job, a wife and a child.

22nd January 1988, Pitchfork went to trial at Leicester Crown Court, it was a short trial as he pleaded guilty to all charges.
He was sentenced to life imprisonment for the 2 murders, he was also sentenced to 10-years for two counts of rape.
Pitchfork was also sentenced to 3-years for two indecent assaults. He was also given a further 3-years for conspiracy to pervert the course of justice (by avoiding giving a DNA sample).
No minimum tern was specified at the time, which technically meant he could be eligible for parole after 10 years.

1994, the then Home Secretary, Michael Howard decided Colin Pitchfork should spend at least 30-years in prison.

December 2008, Colin Pitchfork was given leave to appeal against his minimum sentence of 30-years.

May 2009, the appeal by Pitchfork was held in the High Court, the judges reduced his minimum sentence from 30-years to 28-years.
2018, a parole hearing rejected his release.

Monday 7th June 2021, It was announced that a parole hearing had been successful.
Justice Secretary Robert Buckland challenged the decision, saying it was irrational.
Tuesday 13th July 2021, at a hearing the government appeal against the release was rejected.
Judge Michael Topolski QC, who reviewed the decision for the Parole Board, said he did not consider it "irrational" and concluded the "application for reconsideration is refused".
Wednesday 1st September 2021, Child killer Colin Pitchfork has been released from HMP Leyhill prison in Gloucestershire.
A Ministry of Justice spokesperson said: "Our heartfelt sympathies remain with the families of Lynda Mann and Dawn Ashworth following the independent Parole Board's decision to release Colin Pitchfork.
"Public safety is our top priority, which is why he is subject to some of the strictest licence conditions ever set and will remain under supervision for the rest of his life."
Pitchfork, now 61-years-old, will have to wear an electronic tag, and face restrictions on using the internet, as well as being banned from going near relatives of his victims.
His life licence conditions mean he can be recalled for the slightest breach.
He will also be placed on the sex offenders register.