Colin Ash-Smith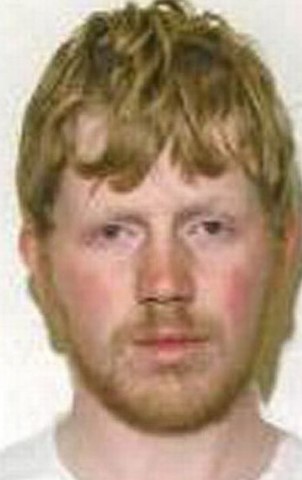 | | |
| --- | --- |
| AKA | |
| DOB | 1968 |
| Occupation | Milkman |
| Kill Total | 1 |
| Kill Place | Dartford |
| Kill Date | May 2018 |
| M.O. | Stabbing |
| Victim | Claire Tiltman-16 |
| | |
| --- | --- |
| Court | Inner London Crown court |
| Judge | Mr Justice Sweeney |
| Prosceution | Brian Altman QC |
| Defence | David Nathan QC |
Born in 1968, Colin Ash-Smith was the only child of Aubrey and Diane Ash-Smith. At the time of Claire's murder, he was working as a milkman and living with his parents at their home in Swanscombe, Kent.
December 1988, Colin Ash-Smith attacked and attempted to rape a 27-year-old woman in a local quarry, near Swanscombe, At gunpoint she was forced to strip naked, tied up and her mouth stuffed with tissues before Ash-Smith tried to rape her and strangle her with his old school tie. When it ripped in two he stabbed her five times in the back, then leaving her for dead.
18th January 1993, Claire Tiltman was murdered, just four days after her 16th birthday in Greenhithe, a suburb of Dartford in Kent, by 24-year-old Colin Ash-Smith, a local milkman.
She took a short cut from her home on her way to a friend's house to study for up-coming exams at school.
On route she was murdered, stabbed at least forty times in a frenzied attack. She was only about one hundred steps away from a busy main road at the time of the attack.
She was found by a passer-by, who stopped to help, another man rang for an ambulance from the local pub. The first man gave her CPR, but it was too late, by the time the ambulance crew arrived she had died from her injuries.
A local person, near-by at the time of the killing reported having seen Colin Ash-Smith close to the scene of the killing, and, he allegedly appeared to be in a hurry. As a result, he was questioned by the police on more than one occasion but he was not considered a major suspect and was released without charge.
A major police investigation drew a blank, and the case was slowly closed down.
23rd February 1993, Just over a month after he murdered her, Ash-Smith attended his victim's funeral, surrounded by her grieving friends and family.
He was wearing the same beige jacket he had on when he stabbed her to death.
17th October 1995, Ash-Smith stabbed 22-year-old Charlotte Barnard 14-times, in Greenhithe close to where he had killed Claire nearly three years earlier, he fled the scene leaving her for dead, but she survived.
Ash-Smith was arrested just hours later. In a search of his Ford Capri car half of a school tie was found. This matched the tie that had been used in the rape, kidnap and attempted murder of a 27-year-old woman in Swanscombe in December 1988.
1996, at Maidstone Crown Court, Colin Ash-Smith was jailed and given three life sentences for the attack on Charlotte Barnard, and the 1988 attack. Ash-Smith admitted the attacks in Court. During the trial he was asked why he attacked the woman, Ash-Smith said: "I wanted to feel empowered, that I had control over someone. That I wasn't a doormat."
He was sent to Wakefierld prison. While serving his time in prison, Ash-Smith confessed to the killing of Claire Tilman to a fellow inmate, this confession was crucial in eventually bringing charges against him.
Thursday 12th September 2013, the former home of Colin Ash-Smith in Myrtle Place, Stone, near Dartford, Kent was searched by police as part of a cold case review.
His father still lived in the property, police were seen to take away several bags of what was thought to be evidence, Ash-Smith was not interviewed further, nor was he charged with the crime at that time. However, a change in the law which enabled juries to hear a defendant's previous convictions and behaviour meant that it was not long before he was charged with murder.
February 2014, police had now gathered enough evidence, and Ash-Smith was charged with the 1993 murder of Claire Tiltman.
November 2014, at Inner London Crown Court, Ash-Smith denied murder, however he did admit he had owned a collection of 20 to 30 knives as well as an air gun, pistol crossbow and imitation Magnum.
12th December 2014, Colin Ash-Smith was found guilty by a A jury of seven men and five women. Ash-Smith, now aged-46, was sentenced to life, with a minimum term of 21-years for the murder of Claire Tiltman, he was already in prison serving three life sentences for the other attacks.
See the judges sentencing remarks
Here >>
November 2015, Ash-Smith launched an appeal against his conviction on the grounds that Mr Justice Sweeney had wrongly allowed "gravely prejudicial" material to go before the jury. However, it was rejected by the Court of Appeal.
Ash-Smith is currently held at HMP Durham. (2023)