Cody Ackland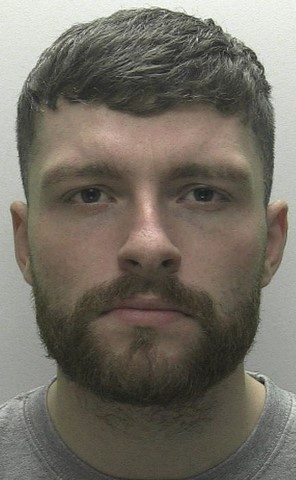 | | |
| --- | --- |
| AKA | |
| DOB | 1998 |
| Occupation | Car Valet |
| Kill Total | 1 |
| Kill Place | Plymouth |
| Kill Date | Nov 2021 |
| M.O. | Beating |
| Victim | Bobbi-Anne McLeod - 18 |
| | |
| --- | --- |
| Court | Plymouth Crown Court |
| Judge | Robert Linford |
| Prosceution | Richard Posner |
| Defence | Ray Tully QC |
| Case No: | T2021/7074 |
Summer 2021, Ackland searched the internet for information about serial killers, their crimes, and the bodies left behind.
He kept a huge supply of images on his phone, depicting dismembered or dead bodies, post-mortems and murder scenes.
Friday 19th November 2021, Cody Ackland was caught on CCTV when he had searched several DIY stores for tools including hammers, crowbars and cutting tools.
Saturday 20th November 2021, Bobbi-Anne left home to go and visit her boyfriend. At 6pm at the bus stop on Brampton Lane in Leigham, Ackland struck 18-year-old Bobbi-Anne McLeod on the head with a claw hammer, as she waited for her bus.
He then bundled her into his car, a red Ford Fiesta, and drove 20-miles to Bellever Forest car park on Dartmoor where he again repeatedly attacked Bobbi-Anne, he then murdered the teenager.
Ackland then set fire to her handbag nearby along with other items from the vehicle.
He then travelled to Bovisand where he stripped Bobbi-Anne and left her body in undergrowth.
When she did not arrive her boyfriend called the family, who went to look for her, by Sunday she was a missing person, with police and locals searching.

Sunday 21st November 2021, at the same time that locals were searching, Ackland drove to Tamerton Foliot in Plymouth and threw the hammer into the River Tamar. He then went to practice with his indie bandmates, got a takeaway and drank into the early hours of the Monday morning..
Tuesday 23rd November 2021, Ackland left work at a valeting department of a Plymouth garage about midday, he drove to Charles Cross Police Station and confessed to the murder.
23rd November 2021, at 4pm detectives found Miss McLeod's body in vegetation down a steep incline halfway down the densely wooded lane.
She was found with multiple injuries to her head and face.
Police uncovered 3,216 images on Ackland's phone, including dead bodies, and pictures from post-mortem's.
During police interviews, Ackland said he was "solely responsible" and said he had turned himself in "to help the police and Bobbi-Anne's family".

The court heard he asked for a map and told detectives where he had disposed of Miss McLeod's body.
Tuesday 5th April 2022, appearing at Plymouth crown court, Ackland pleaded guilty to murder.
Thursday 19th May 2022, at Plymouth Crown Court, Judge Robert Linford sentenced Cody Ackland to a life sentence with a minimum jail term of 31-years for the murder of Bobbi-Anne McLeod.