Christopher Minards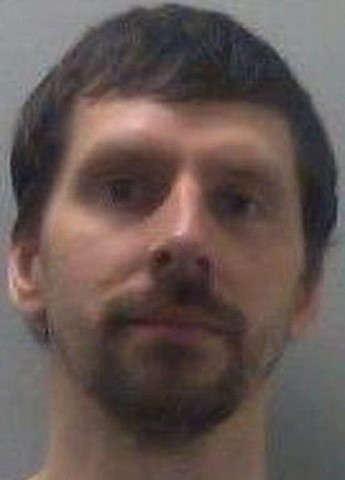 | | |
| --- | --- |
| AKA | |
| DOB | 1986 |
| Occupation | Ex-Army Medic |
| Kill Total | 1 |
| Kill Place | Thatcham |
| Kill Date | April 2021 |
| M.O. | Stabbing |
| Victim | Emma McArthur-43 |
| Court | Reading Crown Court |
| --- | --- |
| Judge | Mrs Justice Moulder |
| Prosecution | Elisabeth Acker |
| Defence | |
| Case No: | T20217098 |
Christopher Minards had previous convictions for affray and battery.
June 2019, 36-year-old Christopher Minards and Emma McArthur were in a relationship, he had moved into her family home which she shared with her two children.
January 2021, the relationship broke down and Minards moved out of the home they had shared, after which his mental health deteriorated.
Minards, who had suffered PTSD from his time serving as an army combat medic in Iraq, was admitted to hospital after becoming suicidal but was later released.
1st April 2021, Minards and McArthur went out for dinner, before Emma drove her former partner home at 11.30pm. Armed with a knife, rope and a can of petrol, Christopher Minards then attacked ex-girlfriend Emma while she was sitting in her car in Crookham Hill, Thatcham, Berkshire. He stabbed her 6-times, and so hard that the knife shattered inside her. Ms McArthur was unable to defend herself as she was strapped in with her seat-belt. Minards then flagged down passing motorists to help him, try and resuscitate her.
When paramedics arrived he told them that he was an army medic and offered to help with medical assistance.
When he was arrested at the scene of the incident, Minards told police he had intended to kill himself that day.

2nd April 2021, 43-year-old Emma McArthur died in hospital from her wounds.
9th April 2021, Christopher Minards appeared at reading Crown Court charged with the murder of his girlfriend Emma McArthur.
August 2021, at Reading Crown Court, Minards, of no fixed address, admitted one count of murder and one count of a possession of a bladed article in a public place.
Thursday 23rd September 2021, Minards was handed a life sentence, with a minimum term of 16-years. The sentence was reduced due to him making an early guilty plea.
Eligible for parole in 2037.
3rd November 2021, The solicitor general has referred Minards' sentence to the Court of Appeal as he agreed that "it appears unduly lenient".
9th December 2021, At a hearing held at the Court of Appeal, Lady Justice Nicola Davies refused the application to extend Minards' timet behind bars.
She claimed Mrs Justice Moulder, had correctly applied the legal framework to Minard's sentence.
She said: "We have concluded that the sentence can not be described as unduly lenient."