Carl Whant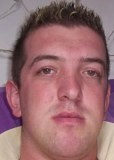 | | |
| --- | --- |
| AKA | |
| DOB | 1986 |
| Occupation | |
| Kill Total | 2 |
| Kill Place | Newport |
| Kill Date | February 2011 |
| M.O. | Stabbing |
| Victim | Nikitta Grender |
| | |
| --- | --- |
| Court | NewportCrown Court |
| Judge | Justice Griffith Williams |
| Prosceution | Greg Taylor QC |
| Defence | Christopher Kinch |
| Case No: | |
4th February 2011
, Whant was due to spend the evening at home with his girlfriend once he finished work. Instead he ended up in the pub with friend, and second cousin, Ryan Mayes, to watch the Wales v England rugby game. He drank several pints, and made several trips to his car to take cocaine.
After the game the friends go to a house party in Corelli Street.
5th February 2011
, at around 4:30am Whant leaves the party saying he is going to get cigarettes.
Instead he drove, despite the alcohol and cocaine, to his friend Ryan's house to see Ryan's girlfriend, Nikitta Grender. There he attacked Nikitta, raped her, and stabbed her, she suffered a stomach wound which penetrated her unborn baby, a girl she had already named Kelsey-May. He also stabbed her in the neck, cutting through the carotid artery.
He then set the bed alight in an attempt to conceal the murder, firemen said three separate fires were started on the bed.
He then calmly returned to the house party.
At 7:30am The fire brigade were called when a neighbour, who lived in the flat below, saw smoke coming out of the bedroom window.
The post-mortem examination revealed that Nikitta's throat had been slashed and her abdomen had been stabbed, killing her unborn child.
Forensic scientists said the teenager would have been dead before the fire was started, which also claimed the life of her pet dog.
Wednesday 18th January 2012
, Trial starts at Newport Crown Court, Carl Whant of Newport, denies murder, child destruction, rape and arson.
During the month long trial, the jury hard from over 50 witnesses. DNA proved that Whant had sex with Nikitta prior to her death, he also had scratch marks on him, his DNA was found under her fingernails. Blood on one of his shirt's and in his car were also identified as belonging to Nikitta.
Also, CCTV footage showed his car heading towards to and from the city centre.
Tuesday 21st February 2012
, 11:50am Jury retires to consider verdict.
Wednesday 22nd February 2012,
Jury returns a unanimous guilty verdict.
Whant seemed to yawn as the 4 unanimous guilty verdicts were read out.
The Judge, Mr. Justice Griffith Williams, sentenced Whant to life imprisonment, with a recommendation for a minimum 35 years.