Buck Ruxton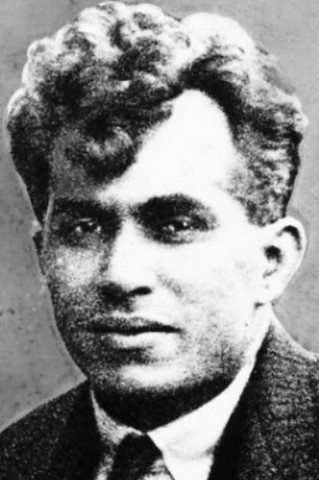 AKA
Jigsaw Murders.

Buktyar Rustomi


DOB
21 Mar 1899

(Aries)

Occupation
Doctor
Kill Total
2
Kill Place
Kill Date
Sept 1935
M.O.
Strangulation
Victim
Isabella Ruxton

Mary Rogerson
Court
Manchester High Court
Judge
Mr Justice Singleton
Prosecution
Joseph Jackson K.C
David Fyfe K.C
Hartley Shawcross
Defence
Norman Birkitt KC
1927, Buck Ruxton, who was born Bukhtyar Ratanji Hakim, moved from Bombay in India to the UK to train as a doctor in Edinburgh, where he met his future wife Isabella.
1930, Once qualified the couple moved to Lancaster where Ruxton set up a medical practice at the family home at 2, Dalton Square, this is when he became Buck Ruxton, believing it was a more acceptable name to the locals.
Although his patients loved him, behind closed doors he was hiding a different side to his character. He used to beat Isabella and started to suspect she was having an affair.
Isabella was a socialite and very popular in the Lancaster set. Whereas Ruxton was a quiet man who became jealous of his wife's popularity.

14th September 1935, Isabella had been for a day out with her sister, on returning to Lancaster Ruxton and Isabella had a row in the front room, he accused her of having an affair, which she denied, he proceeded to strangled her with his bare hands. Unfortunately for her the Ruxton's employed a maid, Mary Rogerson, she witnessed the whole thing, and in Ruxton's eyes also had to die.
Ruxton now had to get rid of 2 bodies, He dismembered the bodies, cutting them up using his medical training in a belief that the bodies could not be identified. He wrapped body parts in newspaper, and even used his children clothes to wrap smaller parts in. He used the bath to chop up the bodies, but huge amounts of blood were now on the carpet, he used some of the cut up carpet to bring all the body parts together, loaded it all inmto his car and drove up to Scotland.
Ruxton told local community and the police that his wife and maid had walked out on him. He dumped many of the body parts in the Scottish borders area, and on his way home hit a man on his bicycle near the town of Kendal. He drove off, the man made a note of the registration number, and called police. Police went to talk to Ruxton about the incident, and also about the disappearance of his maid, who had been reported missing by her mother.
29th September 1935, a young woman glanced over the parapet of an old stone bridge near the town of Moffat in Dumfriesshire, on the banks of the stream, she saw a bundle wrapped in fabric that had lodged against a rock, with a partially decomposed human arm sticking up into the air, the police were called when the young woman got to a local phone box.
Police quickly discovered that the remains were human. Police then searched the stream, as well as the surrounding ravines, and the nearby Annan River. They found two human heads, and four further bundles, each containing extensively mutilated human remains including thigh bones, legs, and a human torso and pelvis. The remains were in an advanced state of decomposition, and had been wrapped in bedsheets, a pillow-case, children's clothing, and several newspapers. Two editions of the Daily Herald dated 6 and 31 August 1935, an edition of the Sunday Graphic dated 15 September 1935, and undated portions of the Sunday Chronicle.
Unfortunately for Ruxton one of the newspapers he used was a subscription only paper, the investigating officers were suddenly presented with a list of potential suspects to work through
The bodies were identified using the new technologies of fingerprint identification, and forensic entomology, where the age of maggots can be used to work out such things as the date of death. This was one of the first cases in legal history in the UK to successfully use these new technologies.
13th October 1935, at 7:20am Ruxton was arrested and charged with the murder of Mary Rogerson.
5th November 1935, He was further charged with the murder of his wife Isabella Ruxton.

2nd March 1936, The murder trial of Buck Ruxton starts at Manchester High court

13th March 1936, after just one hour, the jury returned a verdict of 'guilty. The trial judge Mr Justice Singleton sentenced him to death.

27th April 1936, There was a petition containing over 100,000 signatures, mostly from local residents in Lancaster appealing for clemency, this was rejected by the Court of Criminal Appeals.

12th May 1936, Ruxton was hanged at Strangways prison in Manchester by executioner Albert Pierrepoint.
13th May 1936, The day after his execution, a UK Sunday newspaper published a brief handwritten confession, written by Ruxton, while in custody, the day after his arrest.
He left instructions for it be opened in the event of his execution, or returned to him should he be acquitted.
In the letter, Ruxton admitted to killing his wife while in a state of jealous fury, but, he was interrupted in the act by the maid, Mary Rogerson, as a result he "had to kill her", as well.