Brian Blackwell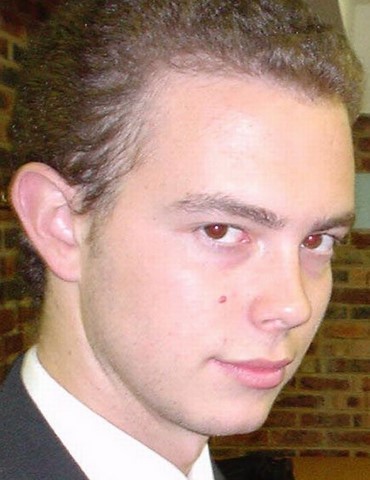 | | |
| --- | --- |
| AKA | |
| DOB | 1986 |
| Occupation | |
| Kill Total | 1 |
| Kill Place | |
| Kill Date | July 2004 |
| M.O. | Stabbing |
| Victim | Sydney Blackwell - Jacqueline Blackwell - |
Brian Blackwell was born in 1986. His father (Sydney), and known by family and friends as 'Big Brian', was an accountant and his mother (Jacqueline) was an antique dealer.
His parents' had a good income, Brian was therefore lucky enough to attend Liverpool College — a private fee-paying school, which at the time cost over £7,000 per year.

Brian was a gifted child, his friends and family called him 'The Brains'. After A-levels he planned to go to university to study medicine.

Brian suffered from narcissistic personality disorder (NPD). Symptoms include lack of empathy, need for admiration, poor response to criticism, and fantasising about success.
Like many who suffer from NPD, Brian was also a compulsive liar. He told his girlfriend (Amal) that he was a professional tennis player with a Nike sponsorship deal, all lies.

Brian continued with his tennis-related lies when he tried to open a new bank account. He told the bank manager he was earning £45,000 a year and that he needed funds to support him through the French Open, again lies.

He bought his girlfriend, Amal, a car after withdrawing £9,000 from a fund created by his parents. Sydney and Jacqueline had set up the fund to help their son through university. When they found out what he'd done, they confronted him, again, more lies.

25th July 2004, Brian stole his father's credit cards and spent £5,000 on two business-class tickets to New York.
In the evening, Sydney and Jacqueline went out for a meal with Brian staying at home. When they returned from dinner, a furious argument broke out. Sydney had noticed the missing £5,000 and knew who was likely responsible.
Brian grabbed a kitchen knife and a hammer and attacked his father in a frenzied rage. As well as whacking Sydney around the head with the hammer, Brian stabbed him repeatedly in the chest.
Jacqueline's attempts to stop her son's attack on his father were futile. And once Brian was finished with his father, he moved towards his next target. Just like her husband, Jacqueline received a blow to the head and was stabbed multiple times with the kitchen knife.
Sydney and Jacqueline were left to rot in pools of their own blood. Brian, meanwhile, left the house the next morning, looking forward to the holiday of a lifetime.

26th July 2004, Brian enjoyed the next few weeks travelling around the United States with girlfriend Amal, who knew nothing about her boyfriend's crime.
They flew from Manchester to New York using the business-class tickets Brian had purchased the previous day. The two teenagers kicked off their holiday at the Plaza Hotel near Central Park. Their three-night stay in the Presidential Suite cost £2,200.
Brian and Amal continued their spending spree as they travelled around the United States. They visited Florida, San Francisco, and even managed a trip to the Caribbean island of Barbados before returning to New York again. The entire trip cost £30,000.

12th August. 2004, Brian and Amal landed back in England.
Brian claimied his parents were on holiday in Majorca, and he was locked out of the house, he was allowed to stay with Amal and her mother at their home in the suburbs of Liverpool.

The young couple went to collect their A-level results from school a week later. Brian achieved A grades in Maths, Chemistry, Biology, and Spanish. He was immediately accepted into Nottingham University.
For the rest of the summer, Brian continued to stay at Amal's house whilst maintaining that his parents were in Majorca.

5th September 2004, after nearly six weeks, the smell of the rotting corpses had escalated, the stench was noticed by a passing neighbour, police were called. After the police discovered the bodies, Brian became the prime suspect.
At first, Brian denied he was the murderer, saying he'd been on holiday when his parents were killed. But after recognising how weak his alibi was, Brian confessed to his crimes.

July 2005, Brian's lawyers used his mental disorder at trial. He pleaded guilty to the crime of manslaughter on the grounds of diminished responsibility.
Brian Blackwell was sentenced to life imprisonment with a minimum of twelve years.
He was initially held in Swinfen Hall Prison, a Young Offenders Institution in Staffordshire, his current whereabouts are unknown.
See video below for more ...