Ben Butler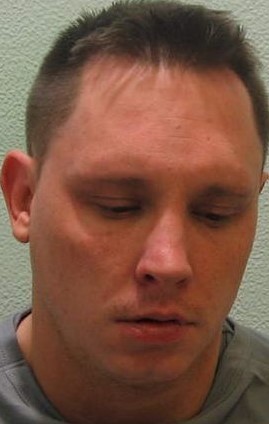 | | |
| --- | --- |
| AKA | |
| DOB | |
| Occupation | unemployed |
| Kill Total | 1 |
| Kill Place | Sutton |
| Kill Date | Oct 2013 |
| M.O. | Beating |
| Victim | Ellie Butler-6 |
| | |
| --- | --- |
| Court | The Old Bailey |
| Judge | Mr Justice Wilkie |
| Prosecution | Edward Brown QC |
| Defence | Dianne Middleton |
| Case No: | T20147105 |
2001, Ben Butler sent to prison for armed robbery and intimidating a witness.
2003, Butler charged with assaulting his ex-girlfriend who was pregnant at the time. He was also charged with assaulting a man in a random attack in the street.
March 2006, Ben Butler, and aspiring actress Jennie Gray meet and start a relationship. Gray had been an aspiring actress and appeared in the TV soaps Eastenders and The Bill. Her acting career failed and she took a job as a graphic design artist in the city of London. She fell pregnant in the spring of 2006.
30th December 2006,, Ellie May Butler was born. Ben Butler and Gray were not living together at the time of the birth, and had an on-off relationship. They shared custody of their daughter.
7th February 2007, while in the care of her father, 5-week-old Ellie was taken to the GP, she had burns on her forehead and fingers. Ben Butler explained that she rolled into a hot radiator, and had burnt herself, the doctor believed the story.
15th February 2007, again in the care of Ben Butler, Ellie was rushed into hospital in Epson after becoming pale and floppy. Butler claimed she was in a a car seat, while he wax playing his X-box, he glanced over and noticed she had become lifeless. Doctors noted the burn injuries from the previous week, but no other outward signs of injury. They did however notice blood on her retina, blood on the brain, and swelling on the brain,these are all symptoms of 'Shaken baby Syndrome'. Doctors notified the police and social services saying Ellie showed signs of being a 'Shaken baby'.
An investigation started, Ellie, still in hospital made a full recovery. Jennie Gray defended Butler saying he was a good father. However, police soon moved in and arrested Ben Butler and charged him with GBH (Grievous Bodily Harm), he was released on bail.
16th March 2007, Ellie was released from hospital and placed with a foster family. Grandparents were allowed supervised visits, it became clear to social services they had nothing to do with Ellie's injuries.
24th July 2007 Ellie, now 6-months-old, was placed in the care of her maternal grandparents. Neither parents ever visited their daughter. The grandparents often getting calls from Butler late in the evening demanding to see his daughter, often becoming threatening and abusive.
28th January 2008, the investigation reported its findings in court. Judge Atkins confirmed that it was his belief that Ben Butler had intentionally caused the injuries to his daughter, and that Jennie Gray had failed in her duty as a mother to protect her daughter.
March 2008, an independent pyschiatrist confirmed that neither Butler or Gray were suffering any mental disorder. But after inconsistencies in Butlers stories, it was confirmed that Butler should not be left alone with a child.
March 2009, Butler, of Sutton, south London, was found guilty of GBH, assaulting his daughter Ellie, he was sentenced to 18-months in prison, he began an appeal.
September 2009, Jennie Gray gave birth to another daughter, she had concealed her pregnancy, and moved to Portsmouth.
March 2010, Butler released from prison, pending his appeal.
7th February 2010, Jennie Gray was arrested in Portsmouth for Shoplifting. Authorities soon worked out who she was, even though she had been using a false identity. She had the new baby with her, and it was clear from the dirty clothes that there was parental neglect. The child was removed into police protection.
June 2010, Butlers conviction for GBH was quashed.
August 2010, Butler back in court charged with assaulting a man in a take-away.
Butler and Gray began a long and expensive custody battle to try and get Ellie back into their care, they accused the maternal grandparents of not looking after the child. Butler and Gray were given legal aid to the tune of £1 million, the grandparents on the other hand spent their entire life savings of £70,000 trying to defend themselves.
May 2012 after appeals, and a ruling by Mrs Justice Hogg in the High Court's family division. Ellie was to be returned as a 5-year-old to the parents she did not know, Ben Butler and former Eastenders actress Jennie Gray. The grandfather said in court to the judge that he hoped she had a conscience, as one day she would have blood on her hands.
12th October 2012, Butler began a relentless media campaign claiming false allegations had led to his daughter being removed from the family. He even appeared on TV show 'This Morning'.
4th November 2012, Ellie was due to be returned to her parents, by services for children but the parents had no electricity, and said they were not prepared,
9th November 2012, Services for children turned up at the grandparents house, explaining that after school Ellie would be going to her parents. The grandparents told little Ellie she was going fort a sleep-over.
Over the coming days and weeks the grandparents reported to children services that they were concerned for Ellie, but this was ignored.
4th December 2012, Jennie turned up at hospital with Ellie and her younger sister, the nurses noted they were hungry and fed them. Jennie Gray was told that social services would be informed, she grabbed the children, and left the hospital;.
January 2013, Jennie arrived at hospital, with gynacology issues, she only had the younger child with her, who was looked after by hospital staff. She gave a false identity but was quickly found out, social services were called and doctors found bruising on Jennie. On further investigation it was found that Jennie Gray had had several previous hospital admissions for unknown injuries. Services for children also discovered that Ellie had not been going to school, and had missed childhood vacinations and other medical visits. Jennie miscarried, and revealed that her and Ben had separated.
Both police and social services conducted an investigation but found no danger to the children was present. a safeguarding alert was raised but came to nothing.
June 2013, Ellie was taken to the doctors, with bruising on her face, ERllie said shje fell over, so no further action was taken.
Sunday 27th October 2012, Jennie arranged so that her parents could see Ellie., They met at a McDonalds, the grandparents were shocked at the appearance of Ellie, in dirty clothes with matted hair, very quiet and subdued, Neal, Jennie's father asked if he could take a picture of Ellie, Jennie replied "yeah do what you want, I don't care anymore". After half an hour Jennie said it was time to go, and led Ellie away.
28th October 2013, Ben Butler battered his daughter, 6-year-old Ellie Butler to death at the family home in Sutton, South London, causing massive internal and head injuries. He then called his partner, Jennie Gray home from work to make the 999 call. Using her acting talents she screamed and hysterically explained to emergency services that she was giving CPR to her daughter, all the time knowing the child had been dead for at least two hours. When the ambulance service arrived they found Ellie collapsed on the floor. Once at the hospital Ben and Jennie asked hospital staff to look after the younger child. Staff asked to examine the child, but the parents refused. An emergency protection order was taken out, bruising was discovered, the child who was 4-years-old was taken into social services care. Ben Butler was arrested.
May 2016, Trial starts at the Old Bailey in London.
June 2016, Ben Butler was convicted of murder and jailed for a minimum term of 23-years r Jennie Gray was given a 42-month sentence after being found guilty of child cruelty.
November 2018, an inquest at South London Coroner's court, into the death of 6-year-old Ellie Butler ruled that Ellie was unlawfully killed, having suffered fatal head injuries.