Andrew George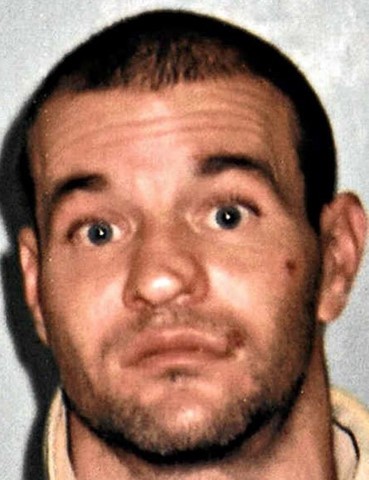 | | |
| --- | --- |
| AKA | |
| DOB | |
| Occupation | |
| Kill Total | 1 |
| Kill Place | Shrewsbury |
| Kill Date | March 1984 |
| M.O. | Stabbing |
| Victim | Hilda Murrell - 78 |
Court
Stafford Crown Court
Judge
Mr Justice Wakerley
Prosceution
Defence
Case No:
Hilda Murrell was a renowned Rose grower, with an international reputation but was perhaps best known as an Anti-Nuclear campaigner.
The murder of Hilda Murrell prompted a lot of conspiracy theories which pointed the finger of blame at both the UK security services and at he nuclear industry.
One suggestion was that she was under suspicion because she had been due to give evidence at the public inquiry into the proposed Sizewell B nuclear reactor.
Another theory linked her death to agents sent to her home to search for top secret documents belonging to her nephew, Robert Green, who played a crucial role in naval intelligence at Northwood during the Falklands war.
In December 1984, Tam Dalyell, the then MP for Linlithgow, claimed that she had been killed by "men of the British intelligence" looking for documents concerning the General Belgrano.
These are all conspiracy theories,the below are the FACTS.
16-year-old Andrew George was living in a children's home in Shrewsbury, close to the house of Hilda Murrell, it is believed he went to the house to steal.
21st - 22nd March 1984, George tied Ms Murrell to the banisters with an ironing board cover and sexually assaulted her, leaving semen soaked tissues lying on the floor, he then stabbed her three times and bundled her into her own car, which he crashed after six miles. He stabbed her again and dumped her by a tree.
24th March 1984, The gardener and a neighbour, were concerned as they could not raise Hilda, lights were on and curtains were drawn, they entered the house through the back door, they found her handbag on the table, but no purse, going into the hallway they noticed three days of post on the floor,they called upstairs, but no answer, fearing the old lady had passed away they went upstairs, but there was no sign of her, they called the police to report her missing.
When examining the house, and still believing this was a burglary gone wrong, police were amazed to discover that the landline phone had been disconnected, by cutting the wires at the wall, something conspiracy theorists say was not something a normal burglar would do.
Police also found some screwed up tissues that were kept as evidence, it was from these that years later would lead to DNA evidence.
At the same time police had received calls saying they had seen Hilda's car crashed in a ditch three miles away. A search of the area was conducted, Hilda's body was found in nearby woodland.
78-year-old Hilda Murrell half-naked body was found in a wooded area six-miles from her home in Shrewsbury, she had been stabbed, sexually assaulted and left in the field where she eventually died of hypothermia..
Within a couple of hours of the body being found, the incident room at Shrewsbury police station received a call from Hilda's nephew, Rob Green, a Royal Naval commander, informing police that Hilda was an active anti-nuclear protester, from that moment on the police investigation was sidetracked by the conspiracy theories.
Andrew George was in the house of Hilda Murrell at the time, he would admit his presence in the house at his trial in 2005.
March 1990, double murderer David McKenzie, who was sent to Rampton High Security Hospital for killing two elderly women, confessed to Miss Murrell's murder.

October 1990, the Director of Public Prosecutions said there was insufficient evidence to bring charges against David McKenzie.
April 2002, police announced they were conducting a cold case review and said they would re-examine 3,000 statements, 6,000 lines of inquiry and more than 3,000 exhibits, as well as using DNA techniques unavailable at the time.
June 2003, Andrew George, a builder's labourer with previous convictions, was arrested and charged with the the murder of Ms Murrell after the cold case review, and his DNA was found to match samples taken from the scene at the time.
May 2005, At the end of a four-week trial at Stafford Crown Court, the jury found that Andrew George, who was aged-16 at the time of the crime, and now aged-37, had stabbed, sexually assaulted and kidnapped Ms Murrell before dumping her in a Shropshire wood and leaving her to die of cold.
The judge, Mr Justice Wakerley, sentenced Andrew George to a minimum term of 15-years, stating he had adjusted sentence due to the fact that George was a 16-year-old juvenile at the time.
NOTE: Many films, documentaries, and even a song have been made about this case, and the conspiracy theories, see list of books below.