Alisdair Sinclair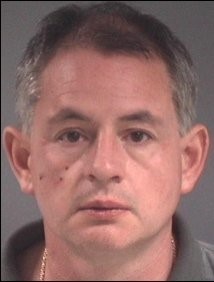 | | |
| --- | --- |
| AKA | |
| DOB | 1971 |
| Occupation | Househusband |
| Kill Total | 1 |
| Kill Place | Amport, Hants |
| Kill Date | Aug 2008 |
| M.O. | Stabbing |
| Victim | Sally Sinclair-40 |
| Court | Winchester Crown Court |
| --- | --- |
| Judge | Guy Boney QC |
| Prosecution | |
| Defence | |
Alisdair and Sally had been married for 21-years, he had given up work to look after the children, and was a househusband. She was a senior executive with Vodafone.
In June she admitted to having an affair.
Alisdair had been suffering from depression for a few years, Sally had been supportive, but was losing patience with him.
Saturday 16th August 2008, Sally Sinclair, aged-40, a Vodafone executive was found dead at the £1 million home she shared with husband Alisdair, with 38-stab and saw wounds. He claims they had a disagreement which ended with a knife fight, but he could not remember killing her. The two children were in the house and witnessed some of the violence.
After the murder Sinclair handed himself into police, saying he could not remember killing his wife.
Thursday 29th October 2009, Sinclair convicted of manslaughter on the grounds of diminished responsibility he was cleared of murder.

By finding him guilty of manslaughter by diminished responsibility the jury accepted that Sinclair was mentally ill and that substantially impaired his criminal culpability.

Friday 30th October 2009, Sinclair is sentenced to nine years in prison, which means he could be freed in 2012.
Sentencing, Guy Boney QC said the house-husband was a selfish, egotistical and controlling man who had suffered from moderate to severe depression.
He said "Mrs Sinclair had tried to support her husband through his depressive illness, until she could take no more".