Ali Qazimaj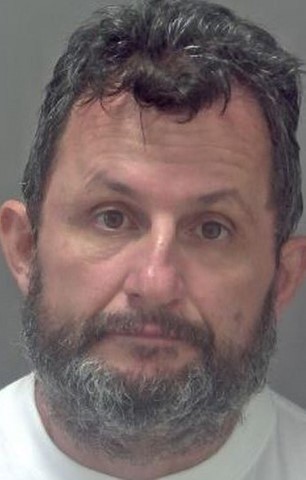 AKA
Marcus Costa

Vital Dapi

DOB
1974
Occupation
Delivery driver
Kill Total
2
Kill Place
Suffolk
Kill Date
May 2016
M.O.
Stabbing
Victim
Peter Stuart-75

Silvia Stuart-69

| | |
| --- | --- |
| Court | Ipswich Crown Court |
| Judge | Jeremy Stuart-Smith |
| Prosecution | Karim Khaill QC |
| Defence | Max Hill QC |
| Case No: | T20167512 |
1999, Ali Qazimaj originally from Albania, but claimed to be from Kosovo was granted asylum in the UK.

He had worked as a carer for a relative of the Stuarts' son-in-law. Police investigations would later show that Qazimaj was attempting to con Peter and Silvia to sell their house so he would gain the proceeds.
29th May 2016, Mr and Mrs Stuart were last seen alive at a farm shop in Pulham Market, Norfolk.

30th June 2016,, Qazimaj is caught on CCTV using Silvia Stuart's bank card.

3rd June 2016, at his workplace Qazimaj tells workmates "this place will become famous soon".

3rd June 2016, The couple were reported missing by their daughter Christie Paxmann, after she had not had contact for several days, which was unusual. Christie called the Police who went to the family home in Weybread, Suffolk, there they find dinner half prepared, but no sign of the couple. There were no signs of a struggle, or a break-in, and items like a laptop were still visible, so detectives were able to rule out robbery. The only disturbance they could detect was, it looked like the garden shed had been emptied into a pile in the garden, this was unusual as the house was very tidy, and by all accounts the couple were well organised and tidy.
The chief detective noted a gate at the back of the garden that led to open woodland, he saw that beyond that there appeared to be a path, where undergrowth had been trodden down. He ordered a search party to follow this path.
12-hours later, at 7:30pm police find Peter Stuart's body in a stream next to his home, the body was wrapped in a black tarpaulin but there is no sign of Silvia. Peter had been stabbed nine times, seven wounds in the front and two stab wounds in his back.
Police immediately start a search for Silvia, initially by doing a data search on her bank account, this finds that her cash card had been used on four seaerate occasions in Grays, Essex, some 60-miles away on the evening of 30th May 2016. Police reviewed CCTV footage from the cash machines and discovered a large male with a hooded jacket making the withdrawal on Silvias' card.
Police started to interview friends and family to build a picture of the livves of Peter and Silvia, one of these was thier son-in-law Stephen Paxman, while he was being interviewed, his father, Sydeny Paxman, calls into the police to report that his carer, Ali Qasimaj had told him "i've done something terrible", he was concerned and reported it.
Suffolk police call through to Essex police to get them to go to the home address of Qasimaj, but whwn they get there he has gone, paperwork in the property confimed that he had been there.
A manhunt began as police searched for Ali Qazimaj, whose silver Citroen C3 was then found in Dover, Kent. Police believed he boarded a passenger ferry from Dover to Calais, CCTV would confirm this, further, that he was travelling alone. The car was taken for forensic examination, in the car they were able to find blood which matched to Peter, and in the boot they found several hairs that were confirmed through DNA to belong to Silvia.
Police notify other police agencies across Europe providing his picture and DNA.
17th June 2016, Police in Luxembourg find and arrest Qazimaj and notify UK police. However Qazimaj claimed he was wrongly arrested and he was in fact Vital Dapi, and was 44 years old, and from the city of Elbasan in Albania, and that he had never been to the UK.
21st July 2016, after all the checks were completed a Police officer flew out to Luxembourg to extradite Qazimaj back to the UK.
7th February 2017, trial starts at Ipswich Crown Court. Despite the overwhelming physical, DNA and forensic evidence, Qazimaj still maintained his innocence, claiming he was Vital Dapi, who had never been to the UK.
14th March 2017, after 4-hours of deliberation the jury returned a guilty verdict, Qazimaj is guilty of double murder.
Qazimaj is sentenced to a minimum term of 35-years in prison. Judge Jeremy Stuart-Smith said: "These were terrible and exceptional crimes against an elderly couple who had earned the right to spend the rest of their lives in peace and tranquillity."
Qazimaj has never said where the body of Silvia Stuart is.