Alfred Whiteway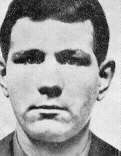 AKA
Tow Path Murders
DOB
1931
Occupation
Kill Total
2
Kill Place
London
Kill Date
May 1953
M.O.
Beating
Victim
Barbara Songhurst-16
Christine Reed-18
| Court | The Old Bailey |
| --- | --- |
| Judge | Mr Justice Hilbery |
| Prosecution | |
| Defence | Peter Rawlinson |
| Case No: | |
Alfred Whiteway was married but because the couple were unable to get accommodation Whiteway lived with his parents in Teddington while his wife lived in Kingston. He would use his bicycle along the Thames Tow Paths to go between homes.
24th May 1953, Alfred Whiteway sexually assaulted a 14-year-old-girl on Oxshott Heath, in the suburbs of London.
31st May 1953, teenage girls Barbara Songhurst, aged-16 and Christine Reed aged-18, had been out on their bicycles, they were seen on the Thames Tow Path at between 11:00 - 11:30pm, they failed to return home to Teddington in Middlesex.

The next morning Barbara's body was found in the river Thames near Richmond, she had been badly beaten, stabbed in the back and raped, five days after Christine's body was also found, she too had been beaten, stabbed and raped.
12th June, he sexually assaulted a woman in Windsor Great Park

30th June 1953, two women were attacked, and one brutally raped.
Alfred Whiteway was arrested for the attacks. During his arrest he had hidden an axe under the seat of the patrol car, this was not found until later when an officer was cleaning the car. It was matched for blood, and Whiteway was then questioned, first he claimed he was with his wife on the night in question, but, when confronted about the axe, and about blood on his shoes, he confessed to the "Tow Path" murders.

Whiteway was charged with the murders of Barbara Songhurst and Christine Reed.

November 1953, at the trial at the Old Bailey he claimed that he never confessed, his barrister claimed that the confession was a "work of fiction by the police".
2nd November 1953
, after forty-five minutes of deliberation, the jury found Whiteway guilty.
7th December 1953
, An appeal was heard by the Lord Chief Justice Baron Goddard, Mr. Justice Sellers and Mr. Justice Barry but was rejected.
22nd December 1953,
22-year-old Alfred Whiteway was hanged at Wandsworth Prison by executioner
Albert Pierrepoint.