Alan Charlton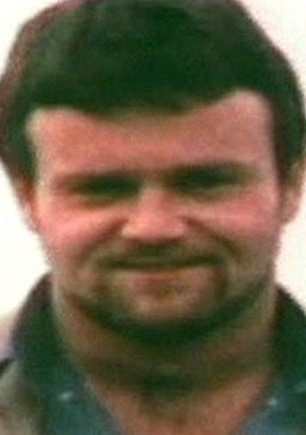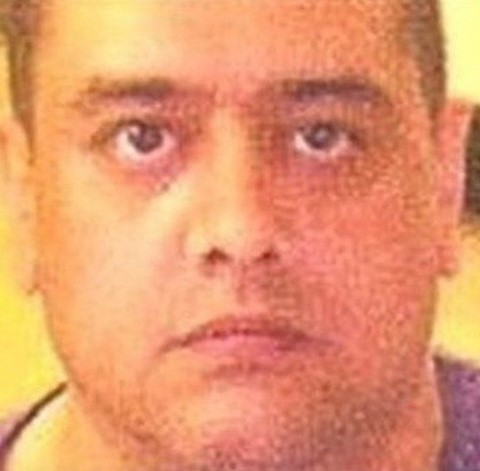 | | |
| --- | --- |
| AKA | Body in the Carpet |
| DOB | Charlton-1960 |
| Occupation | Charlton-Bouncer |
| Kill Total | 1 |
| Kill Place | Cardiff |
| Kill Date | July 1981 |
| M.O. | Strangulation? |
| Victim | Karen Price-15 |
| | |
| --- | --- |
| Court | Cardiff Crown Court |
| Judge | |
| Prosceution | |
| Defence | Ali - William Hughes, QC |
| Case No: | |
Karen Price had a turbulent childhood moving around care homes in Wales.
By aged-15 she had turned to sex work.
2nd July 1981, Karen ran away from the local authority care in Pontypridd yet again, as this was a regular thing nothing was done, she was just listed as a missing person.
7th December 1989, a group of workmen in the Riverside area of Cardiff were renovating a row of terraced houses, at 29 Fitzhamon Embankment, Cardiff, which had already been split into various flats when they discovered the skeletal remains of a young female as they were digging up the gardens. A plastic bag could clearly be seen around her head and her hands had been tied behind her back with flex cord. The body had been wrapped up in a length of carpet, secured with more flex cord and buried in a shallow grave within the immediate garden area of one basement flat.
When Karen' Price's body was found, it was little more than a skeleton and some rotten clothing. Various tests on her teeth and an analysis of her physical attributes gave the police clues as to her age, height and race. From the evidence of insect life in the remains and the soil surrounding it, and the evidence of the clothes she was wearing, the time of death could be placed as between 1981 and 1984, and it also showed that the body had not been buried immediately after death.
Richard Neave of the University of Manchester reconstructed the girl's face using the skull. From this she was recognised, and DNA profiling and dental records proved this.

The model was shown on the television programme Crimewatch UK in the hope that it would bring further evidence to light.
Idris Ali recognised her, and was persuaded by friends to phone in and give evidence. It came to light that Ali was Karen's small time pimp, and that Charlton was a client. Charlton had allegedly killed her after she refused to pose for pornographic photographs.
A woman, never identified, and known only as 'D', was just 13-years-old at the time of the murder, also living in the same childrens' home as Karen, she told police about Charlton, and confirmed she too had given sexual favours to Charlton, in the basement flat where Karen's body was discovered. At the time Charlton was aged-21, and Idria Ali, was just 16. D reported that on the night karen died she was present.
D alleged that Alan Charlton asked for sexual acts and naked posing which neither of the young girls wanted to do. Charlton became violent against both her and Karen. It was Karen, however, that absorbed most of his anger, he repeatedly punched and slapped her. D reported that Idris Ali tried to intervene and stop the attack but could not do so.
Alan Charlton believed he had killed Karen Price, 'D' told police, and proceeded to tie her up and put a plastic bag over her head before having sex with her and instructing Ali to do the same. The two men then wrapped Karen's body inside a roll of carpet and took her out of the flat. The young girl did not see what they did next she said, but on their return some ten minutes later she was told by Alan Charlton to keep quiet or she too would be killed.
16th February 1990, Idris Ali was interviewed by police. Under questioning He talked of drug taking and sex parties with the older Alan Charlton, and mentioned the young woman who had made the statement but only mentioned Karen Price after police confronted him with parts of the woman's statement.
23rd February 1990, Alan Charlton was arrested on suspicion of murder, he denied any connection to the murder.

26th February 1991, Alan Charlton was sentenced to life imprisonment, with a minimum term of 15-years behind bars. whilst Ali, who was under age at the time of the murder, and didn't play as great a part as Charlton was ordered to be detained at Her Majesty's pleasure.
21st February 1994, at a re-trial of Ali, Ali's charge was changed to manslaughter, to which he pleaded guilty. He was sentenced to six years in prison, ass time had already been served he was released.
April 2005, Idris Ali, on hunger strike. Idris Ali was jailed again for two offences of wounding and was serving a further sentence at HMP Dovegate in Staffordshire for his part in a riot at Cardiff prison.
He claimed he will refuse food and diabetic medication until his case is reviewed and he is transferred to a prison nearer his family in South Wales.
August 2009, Charlton made an appeal the the criminal cases review review commission.
2010, police appealed for information about Ali's whereabouts after his disappeared from a bail hostel.

February 2014, the Criminal Cases Review Commission, referred Charlton's conviction to the Court of Appeal, stating that there was a "real possibility" that the conviction could be overturned", as a key witness at trial was unreliable, six months later they also referred the case of Idris Ali to the Court of Appeal.
February 2016,
both men's appeals were dismissed at the Court of Appeal in London. Read the judgement
here >>
.