Adrian Prout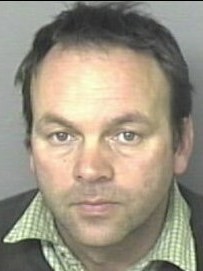 | | |
| --- | --- |
| AKA | |
| DOB | |
| Occupation | |
| Kill Total | 1 |
| Kill Place | Redhill |
| Kill Date | November 2007 |
| M.O. | Strangulation |
| Victim | Kate Prout - 55 |
| Court | The old Bailey |
| --- | --- |
| Judge | |
| Prosecution | Christopher Quinlan |
| Defence | |
| Case No: | |
2000, The couple met and got married.

2004, Adrian and Kate moved into Redhill farm.
2006, The first signs of marital problems were recorded in Mrs Prout's diary, she suspected he was having an affair.
Adrian Ptout and wife Kate had separated, the couple were locked in a bitter divorce row over Redhill Farm, a 276-acre farm in Redmarley, Gloucestershire, valued in 2007 at £1.2million. Prout claimed he was prepared to offer a settlement of £600,000 plus maintenance but Kate wanted £800,000 and a clean break.
5th November 2007, Bonfire night, After strangling Kate in a shooting lodge on their farm, following a further row over money, he poured himself a glass of whisky, before wrapping Kate's body in a curtain, putting it in the back of his Land Rover and drove to the pub. He later returned, drove to a pheasant pen on the farm, and dug a hole with a shovel and buried her body.
10th November 2007, Prout reported Kate missing to police, stating that she had stormed off after a row. On searching the property police found personal belongings that she would have been expected to take with her. Prout was arrested and held on remand.
February 2009, Prout released from custody. Prouts new partner Debbie Garlick moves into the farm house.
February 2010, Adrian Prout is found guilty of the murder of his wife Kate Prout, he denied the murder, and at this time no body had yet be found.
17th November 2011, Prout finally admits to the murder, and agreed to show police where he had buried the body. The confession came after he failed a lie detector test. The test had been asked for by his new partner.
Prouts new partner, and fiancee, Debbie Garlick, who convinced Prout to undergo the test to prove his innocence, is believed to have then contacted the police.
Prout fathered a daughter with Ms Garlick in January 2010, a month before his trial.
Monday 21st November 2011, handcuffed and sombre, Prout lead detectives to the spot where he buried the corpse of his wife, more than a year after he was jailed for her murder.
See video below for more ...