George Stephenson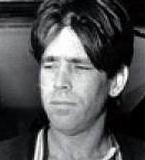 AKA
DOB
1951
Occupation
Handyman
Kill Total
5
Kill Place
Fordingbridge, Hampshire
Kill Date
1 September 1986
M.O.
Burned to death - Strangulation
Victim
Joseph Cleaver - 82

Hilda Cleaver - 82

Thomas Cleaver - 47

Wendy Cleaver - 46

Margaret Murphy 70
| | |
| --- | --- |
| Court | Winchester Crown Court |
| Judge | |
| Prosceution | |
| Defence | |
| Case No: | |
August 1986,
Stephenson and his wife, Fiona, were working for the Cleaver family at their 7-acre mansion, Burgate House, Fordingbridge in the New Forest, but Stephenson's wife left him after he repeatedly beat her, the family did not approve, and sacked him for the beating and for his drunkenness.
Stephenson had planned to rob a wages office in Nuneaton, he knew the Cleaver's had guns and ammunition, and after being sacked decided he would steal the guns.
1st September 1986
, Stephenson knew the family routine, he also knew that they would leave a front door key in the porch so as not to be disturbed at dinner time. Dinner was at 8pm sharp every evening.
The gang entered the house just after 8pm, went to the dinning room where the family were eating, they threatened them with a gun and a pickaxe, they then marched the family, including the family nurse upstairs, where they tied them up and gagged them.
They then searched the house for the guns and ammunition and any other valuables, they stole a TV and other small valuables.
After this they returned upstairs and took it in turns to rape Wendy Cleaver while the others watched. At the instruction of Stephenson, one of his accomplices, John Daley, then strangled her.
The gang then doused the family in petrol, threw in a lit firelighter and left, leaving the family to burn to death.
2nd September 1986
, The gardener and housekeeper arrived for work the following morning to find smoke coming out of the bedroom window, after finding it too hot to enter the room they drove to the local police station to report the crime.
Police found letters in the house from the Stephenson's applying for jobs at the house, they went to the property and found the Cleavers TV and other items, but the Stephenson's were no where to be found.
A huge TV and press story followed with a national manhunt.
2 days later Stephenson handed himself in, saying he had been in Coventry. Police checked records and found that the payment for a hire car had been paid by known criminal George Daly, George and his brother John were later arrested at their Coventry home.
6th October 1987
, The three accused, George Stephenson, George Daly and brother John Daly all denied murder at Winchester Crown Court. Stephenson and George Daly also denied rape and robbery, but John Daly admitted both.
28th October 1987,
George Stephenson was found guilty of murdering Mr and Mrs Cleaver, their son, Thomas, and Mrs Murphy. He was cleared of murdering Wendy Cleaver but, co-defendant, John Daly was convicted of the killing.
The judge ruled that Stephenson should serve 6 life sentences, with a recommendation he serve a minimum 25 years before being considered for parole.
John Daly was given 7 life sentences after being convicted of the same offences.
George Daly was cleared of murder but sentenced to 22 years for rape, robbery and manslaughter. During the trial, it was revealed that Stephenson had told George Daly the victims were already dead before they were lit on fire; because of this George Daly was convicted of manslaughter rather than murder. He served 22 years in prison before his release in 2010.
May 2001
, Stephenson's sentence was increased to 35 years by then Home Secretary Jack Straw.
16th May 2008
, Stephenson appealed to have his sentence reduced by 10 years.
The high court denied Stephenson the right to appeal his sentence, and upheld the 2001 sentence. The ruling means that Stepenson can ask the Parole Board to free him in 2021.
Burgate House was put up for sale some time after the murders, but with no one wanting to buy it, it was eventually demolished.